Exclusive Training for Consultants, Entrepreneurs
and Independent Professionals Who
Want More Local Businesses as Clients
FREE WEBCLASS:
"How to Get a Flood of Clients for Free... Without Cold Calling or Spending a Dime on Marketing!"
What You're Going To Learn:
How to Fill Your Funnel in One-Day by Getting a Well Known and Respected 3rd Party to Do All Your Marketing For You… and They'll Do it For Free!How Greg and Others Use Credibility Books to Grow Their Business
How to Be the Go-to Expert Even if You're New or Lack Confidence
How to Control Your Client Flow and Turn It On or Off Like a Faucet So You Never Have to Worry About Where Your Next Client is Coming From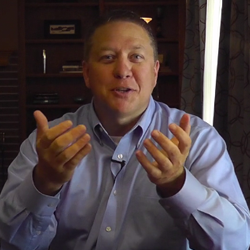 Drew Laughlin
Creator of The Client Getting P.L.A.N.
*Limited spots available. Register now!
WARNING: Only 250 Spots Available. My LIVE trainings always fill up because they are significantly better than the information others charge you for. I'll be giving you all the details. Nothing is left out!
This one will be no exception. So claim your spot below!